Revive Clinic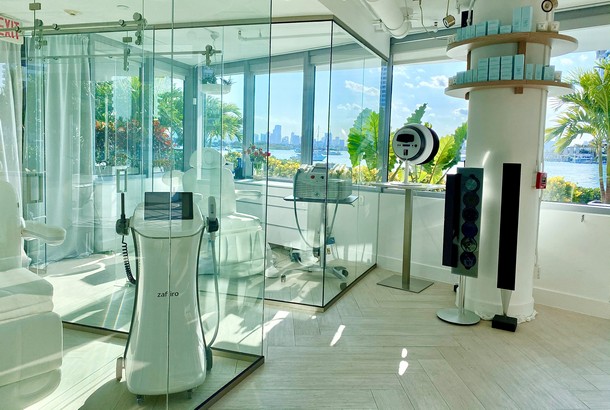 Revive Clinic
spa and clinic
REVIVE Clinic™ is a renowned natural smart-aging clinic that is a precursor in the application of innovative methods of treatment and care of the face, body and soul.
By letting our specialist take care of you, you can be sure that your health and beauty will blossom in a gradual, very natural, minimally invasive and personalized medical and cosmetic process, while the long-term results of the interventions will stop time.
The art of extracting beauty from every human being is our passion.

A HOLISTIC PARADISE
REVIVE Clinic™ adopted a holistic approach reaching beyond the field of a single specialty. We perceive the patients as a whole, focusing on achieving complete harmony of the body and mind, taking the broad health and beauty context into perspective. Our beauty and natural smart-aging holistic approachprovides a customized treatment plan for each individual patient including all aspects of a patients lifestyle. As a result, patients increase the quality and longevity of their life.
The most important goal is to give natural look with natural treatment procedures and natural products for our patients.
Each person is viewed as a unique individual, and specific treatment plans are tailored accordingly to ensure results that enhance natural beauty.
THE MOST MAGICAL SPOT IN SOUTH BEACH, MIAMI BEACH.
A holistic oasis... A City spa and clinic that feels like it's ona tropical island.
Among the bluster of high-rises is an intimate sanctuary at Revive Clinic in South Beach. Designed for those who seek luxury and privacy, the serene space is located right on the bay walk boasting breathtaking views of Biscayne Bay, Downtown Miami Skyline and the most beautiful sunsets. Minutes from Lincoln Road, the Art Deco District, Ocean Drive and the famous Miami beaches - there is no better and nicer location in Miami!
THE LATEST GENERATION OF EQUIPMENT AND TECHNOLOGIES
Specialists at Revive Clinic™ use the latest generation equipment and technologies that stimulate natural regenerative processes in the body. Thanks to state-of-the-art devices patients at Revive Clinic™ have the opportunity to benefit from medical and spa services at the highest world level. We are constantly monitoring global trends in the field of new products and introducing innovative solutions to our offer, so that patients of our clinic have access to the latest global therapies as the first.
NATURAL REJUVENATION TREATMENTS
Revive Clinic™ specializes in natural and completely safe beauty treatments. Thanks to the use of the most modern equipment and the best trained specialists we guarantee very high effectiveness of treatments while maintaining maximum safety and no risk of complications. Experts from Revive Clinic™ recommend their patients non-surgical treatments that are an effective alternative to very invasive medical procedures. It is characterized by low invasiveness, lack of visible scars after treatment and quick time of return to daily activity.
A CLINIC UNLIKE ANY OTHER
Revive Clinic™ is a culmination of our dreams and is a professional private space offering the latest treatments. Just quietly the setting is a little bit of medical glam! Revive Clinic™ is a new concept, AN INNOVATIVE CLINIC UNLIKE ANYTHING YET SEEN IN THE U.S.
Revive Clinic™ was conceptualized by Creative Directors Chris Gojdz, MD, PHD who has thoughtfully designed every detail to create the most pampering health and beauty experience that embodies our vision to bring out everyone's unique beauty.
REVIVE Clinic™ is very personal to us. We are eagerly working together to make Revive Clinic™ a center for those who love nature and nature look. We're delighted to welcome you in REVIVE Clinic™, truly one of the world's most exciting boutique health and beauty service – a clinic like no other in America.
With our revolutionary philosophy, techniques and products we want our patient to give new energy, new and younger look and new life. REVIVE!
Dr Chris Gojdz
Chris Gojdz, MD, PHD (Dr Krzysztof Gojdź, MD, PHD) is a highly esteemed physician. Celebrating many years of broad experience in the field of aesthetic medicine and originally from a medical background with MD PhD qualifications.
Several years ago he decided to turn his career into aesthetic medicine. He completed the American Academy of Aesthetic Medicine in Miami in 2012 with the score nr 1. He also graduated from the American Academy of Anti-Aging Medicine...